Using the contact form? You can customize the Contact Us link in the navigation header with some quick tweaks to your styles.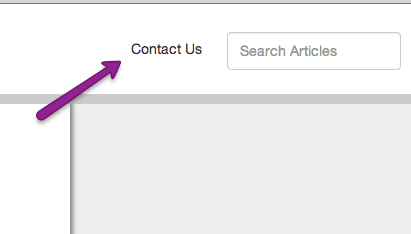 Go to Settings > Style > Custom HTML > Top Navigation to find the existing Contact Us link merge code.
Paste the following code over the line with the old template contact merge code:

<li><a href="/help/contact-us"><strong>SUPPORT REQUEST</strong></a></li>

Customize the link text. You can use HTML like this example to make the text bold.
Click Save.
Click View KB to see the new, customized link text.